Google the words "grocery retailing" and invariably, millions of articles will appear advocating the importance and growth of online grocery sales. Currently, online grocery sales account for around 4% of the grocery market. Most retail analysts predict that online grocery sales will increase to 20% or more by 2025.
Today, most grocery retailers fulfill online orders in their stores as doing so is cheaper and faster than building offsite online fulfillment centers. Grocery stores have already been built so economically it does make sense to leverage the stores. Stores are also closer to customers reducing miles driven and the time it takes to deliver an online order. However, customers have begun to complain that grocery aisles have become too crowded as "pickers" (associates that pick products off shelves) work feverishly to fulfill all the online orders received. As the growth of online grocery ordering increases, the ability to pick and fulfill orders from inside grocery stores will decrease.
My research indicates that several trends will become prevalent in the grocery industry, but that new business models and capabilities are also required. I cover these trends in this paper.
Micro-Fulfillment
Online orders still account for a fraction of the domestic grocery market, about 3.5% of overall food and beverage sales, according to market researcher Forrester, but sales are rising quickly. Food and beverage is the fastest-growing U.S. e-commerce segment, according to research firm eMarketer, with an estimated $22.63 billion in sales last year and projected to nearly double by 2022, to $40.04 billion, according to The Wall Street Journal.
The growth has food retailers scrambling to retool operations as they take on tasks customers once handled themselves, from picking out groceries to taking them home. The shifts echo broader logistics trends tied to e-commerce, as retailers looking to speed delivery move inventory closer to big population centers and use automation to build more compact distribution operations.
Grocers face big challenges in getting a piece of the growing market, however. The delivery of perishable food products leaves little room for error and low margins in the grocery business leave little to invest in upgrades.
Supermarkets are weighing short-term strategies, such as sending employees through the aisles to pick online orders, against costly investments in large centralized distribution centers that use robotics to cut down on handling and other expenses.
Micro-fulfillment centers (MFC) are now viewed as "the next big thing" by many grocery retailers due to the ability of the systems to automate the picking of groceries. Capable of sitting and operating in as little as 10,000 square feet (small enough to fit into a back room of a grocery retailer) MFCs will soon appear in most grocery retail stores. AutoStore (https://autostoresystem.com/) the leader in MFC and other automated fulfillment systems, offers an option whereby grocery retailers can install an AutoStore MFC in the middle of their grocery store, allowing for more focus on selling items usually sold on the periphery in a store: meat, milk, eggs, dairy, fresh fruits, fresh vegetables and baked goods.
Dematic, Fabric, TakeOff, Alert Innovation and Exotec also offer MFC systems.
I anticipate that grocery retailers will embrace MFC technology especially since Amazon has announced that they have built a supermarket prototype with an MFC in the store. Amazon has also confirmed they will be using robots to shuttle inventory from storage rooms to shelves to speed up replenishment at the shelf. A truism in retail is that retailers copy most of what Amazon does.
Robomart
According to research, 33 million Americans make a trip to the grocery store every day, driving an average of four miles to their preferred store. They spend an hour on average per trip, and almost 70% of the time they purchase fewer than 10 items, which equates to a combined total of 21 million hours — the equivalent of 2.5 millennia spent on grocery runs.
In research that I have conducted for clients and consulting firms, online grocery ordering and delivery promised to be faster and more convenient by having someone else pick and deliver our goods. However, less than 4% of groceries are sold online in the U.S. because the vast majority of consumers don't trust someone else picking their fresh groceries, especially when it comes to perishables like fruits and vegetables. In addition, it not only takes a courier the same amount of time — almost an hour — to make a delivery on-demand, but the extremely high cost also doesn't justify the small added convenience in the minds of most consumers.
The solution? What if you could simply summon a mobile grocery store at the tap of a button, and pick fresh goods right at your doorstep? A company called Robomart (https://robomart.co/) will launch in Los Angles in March 2020. As easily as hailing an Uber, consumers will be able to hail a store using an app on their phone.  By combining the ease and convenience of checkout-free shopping with autonomous vehicles, Robomart has built a unique differentiator with significant advantages:
Consumers have a way to physically shop right at home;
Consumers get to pick and choose their own groceries;
Consumers don't waste time going to the store;
Consumers don't waste time creating a basket online;
Consumers no longer wait an hour or more for delivery;
Consumers can hail a store at a moment's notice;
Consumers can get their shopping done within minutes; and
Consumers can eat fresh daily and not stock up for weeks.
Robomart creates an incredible level of convenience and accessibility through its all-electric, temperature-controlled stores-on-wheels.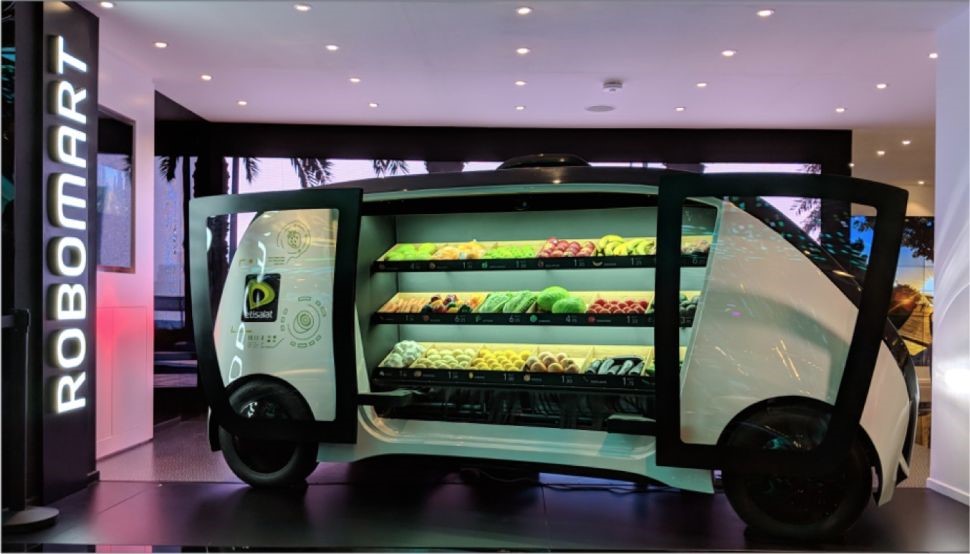 As with all new concepts, however, the challenge will be to convince consumers to change their shopping behavior. I believe Robomart and Fleat Network have the best opportunity to introduce new services that consumers will embrace, even though each company is coming at the same problems from different perspectives.
Direct to Customer in Office
Direct to Customer in Office, or DTCO (pronounced Dit-co), is a business model I created to reflect the reality of life for hundreds of millions of Americans. During the day, most Americans are at an office building, an office complex, a hospital, university or a manufacturing plant working a shift.
The word I use to describe the reality of corporate America is density. Executives and associates are concentrated in specific areas of cities and towns across the United States. Companies like Amazon, Google, Tesla, Facebook, Microsoft and Salesforce have large campuses where thousands of associates work daily.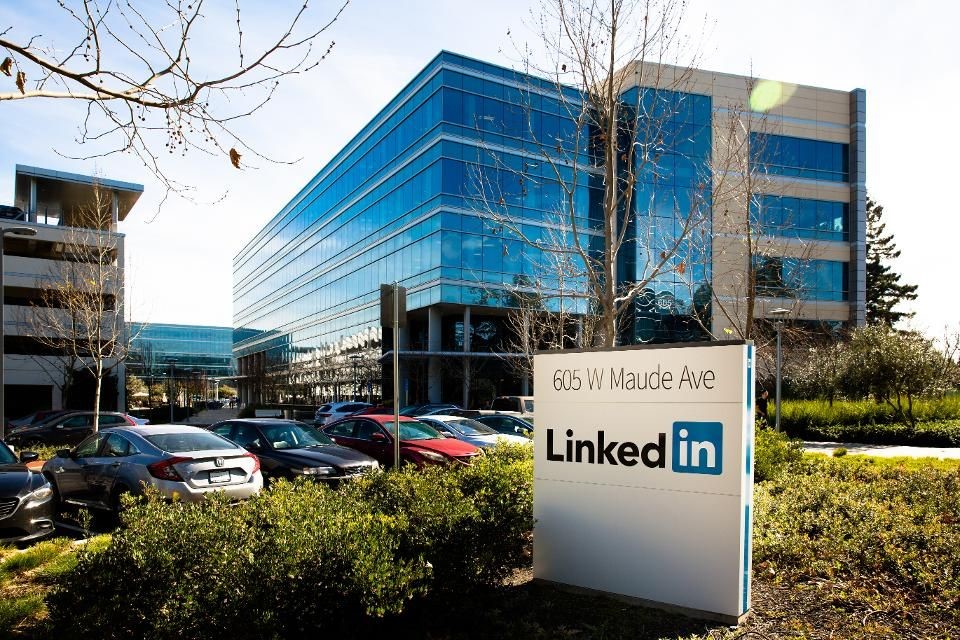 LinkedIn, like many companies, has a high density of associates and executives located on a campus.
I also use the word density because of its importance in reducing logistics costs. Why is online grocery retailing unprofitable? A lack of density in orders. Delivering a small number of grocery orders to homes located miles apart is a recipe for high costs and low efficiency. A truism in business is that unit economics associated with e-commerce don't improve with scale.
However, "pooling" and delivering many grocery orders to a massive number of customers located on the same campus or in the same office building/office complex greatly increases order density and reduces last-mile delivery costs. Unit economics improve.
Willie Sutton, an American bank robber, when asked by a reporter why he robbed banks, replied, "Because that's where the money is." The phrase morphed into what is now referred to as Sutton's Law and is taught to medical students in schools globally. Instead of testing for every conceivable ailment, go straight to the most likely diagnosis first.
I believe Sutton's Law applies to commerce. Instead of trying to make last-mile delivery of groceries to the home profitable and building more supermarkets, go to where the most customers are on campuses, universities, inside office buildings and working at large office complexes.
Apply the Concept of Pooling to Grocery Retailing
Using simple math, assume that the average individual spends $100 on groceries weekly. At the end of one year, a total of $5,200 is spent on groceries ($100 x 52 weeks = $5,200). One thousand consumers spending $100 weekly on groceries amounts to over $5 million ($5,200 x 1,000 = $5,200,000). See where I'm going with this?
Groceries are big business and grocery retailers benefit immensely from the current model utilized by individuals to shop for groceries.
Now let's assume the following business model is utilized for buying groceries.
A commerce platform separate from Amazon and all grocery retailers is created for consumers to place an online grocery order. (I am working with a company in India to create such a platform). The platform allows consumers to select groceries from thousands of products and the orders are pooled to identify the totals of all products selected. For example:
10,500 gallons of milk
1,750 bottles of ketchup
6,000 jars of peanut butter
15,000 loaves of bread
1,650 packages of chicken breast
1,200 packages of ribeye steak
When thousands of grocery orders are placed, the total volume of products by individual category can become quite large.
A New Model for Grocery Retail: The Online Auction 
Unlike established e-commerce platforms from Walmart, Kroger, Amazon and other retailers that list the prices for each product sold, the platform concept I refer to only displays products available for purchase. Why? Because as the volume of orders increases, the prices of each individual item decreases.
What I advocate is that consumers will select the products they want to buy; all grocery orders submitted will be pooled; and select wholesalers and retailers that offer grocery products will be invited to bid on every product. However, in order to win the bid, a wholesaler or retailer will have to be able to meet the demand for all products and do so at the lowest price.
What I advocate is a model for grocery retailing that doesn't exist today but if implemented, the model would significantly disrupt the status quo. Requiring grocery retailers and wholesalers to bid on products versus allowing retailers and wholesalers to set prices on individual products maximizes the purchasing power of a dollar for the consumer.
Consumers that purchase groceries on an individual basis have little to no power in reducing prices as the prices are set by the retailer. Collaborative or pooled grocery retailing whereby thousands of grocery orders are pooled and then bid on maximizes the value to the customer as the lowest price will be achieved on all products. For example:
Retail price of a one-gallon container of whole milk = $2.50
Retail price of 10,500 one-gallon containers of milk purchased in bulk = $1.65 per gallon
Models I've run when conducting research on this topic identified extensive reductions in price when items are bid on in bulk. Reductions in price of more than 50% per grocery order are achievable especially when private label products are purchased.
I developed this model for several reasons, among them was a desire to create a model that would result in prices on all grocery products (brand and private label) being lower than the products sold by Aldi and Lidl. Based on my research, I believe the model achieves the goal.
Wholesalers and Retailers: Who Has The Advantage In An Online Auction?
The concept of an online grocery auction is simple but the implications to the retail industry are enormous.
I reviewed these concepts with grocery analysts and management consultants on several occasions, including operations research scientists with PhDs that I worked with at Amazon. The combined feedback helped me adjust in several areas.
I also spoke with four grocery executives about the concepts I outline in this article. The executives asked to remain anonymous, but each provided an opinion. The consensus among the executives is that everything I describe can be implemented. The executives were also in agreement that they hope corporate America does not move forward with what I recommend.
An executive from a leading retailer said, "I've never heard of such an idea, but this would be devastating to the grocery industry. I agree that customers would reduce their grocery bill and logistics costs would be less."
On the surface, an online auction favors wholesalers (Costco, Boxed, BJs Wholesale, for example) that buy and sell products in bulk. However, this is not necessarily true. Grocery retailers on average stock 50,000 products and Walmart stocks 100,000 products. Costco only stocks around 4,000 products.
The purpose of an online auction for groceries isn't to limit product selection. For the concept to be successful, consumers will need to be able to order the same type, size and assortment of products available in the average supermarket.
This means that either wholesalers/warehouse clubs will need to greatly increase the number of products they stock, or grocery retailers will have to change its business model to buy more products in bulk. The latter point is among the reasons why I recommended to Kroger that it acquire the online warehouse club, Boxed. I believe grocery retailers should create a hybrid model to expand into bulk sales and distribution.
I believe Boxed can become a leader in implementing a solution to meet the needs of companies that want to utilize an online grocery auction for its associates. Boxed has extensive technology and logistics expertise. In addition, Boxed has a growing focus on private label products.
An issue associated with an online auction is that CPG companies like P&G, Unilever and Kimberly-Clark would resist having its name brand products (Tide and Dove for example) go through a bid process. The relationship between grocery retailers and CPG companies is complicated. An online auction would severely disrupt the relationship and business model between the two.
I believe the answer to the problem is for retailers and wholesalers to maximize investments in introducing as many private label products as possible and reduce the relationship with large CPG companies. Private label brands are growing in popularity and in an online auction, they would be able to be purchased at a lower price than a name brand product.
Albertsons, Ahold-Delhaize, Publix and many other grocery retailers would struggle to adjust to an online grocery auction model. Kroger, with its private label brands, relationship with Ocado and increased focus on improving operations, would be able to adjust eventually, as would Walmart.
Amazon, however, is the company I believe has the best ability to create the necessary adjustments in its grocery ecosystem to take part in an online auction for fulfilling groceries in bulk. Amazon has a robust private label program for groceries as well as extensive technology, supply chain and logistics capabilities to design and implement a strategy to serve large numbers of customers on campuses and in offices.
Distribution and Logistics 
DTCO and collaborative grocery retailing has massive implications for tech companies and other corporations.
Microsoft, for example, has plans to build a new campus in Redmond, Washington. The campus will have 131 buildings and employ 47,000 people. Without an optimized logistics network and a comprehensive strategy, it would be chaos on the Microsoft campus if packages and groceries started to be delivered in large quantities.
Amazon plans to build two new headquarters, one near Washington, DC and one in New York City. An estimated 50,000 associates will be employed between both campuses.
(Think of the improved economics of being able to deliver packages and groceries to 47,000 customers located on the Microsoft campus or Amazon's campuses. See the positive impact of customer density?)
To make DTCO more effective and manageable, I recommend that a new logistics model be introduced. Specifically, I recommend facilities I refer to as R&R (Receive and Retrieve) be built on campuses and inside office complexes to manage the receipt of packages and groceries from the winning bidders.
The facilities would be automated to receive products in bulk (pallets) but individual grocery orders (each pick) could be built. Opening micro-fulfillment centers powered by AutoStore or another MFC solutions, would be an ideal solution for managing the receipt and fulfillment of orders.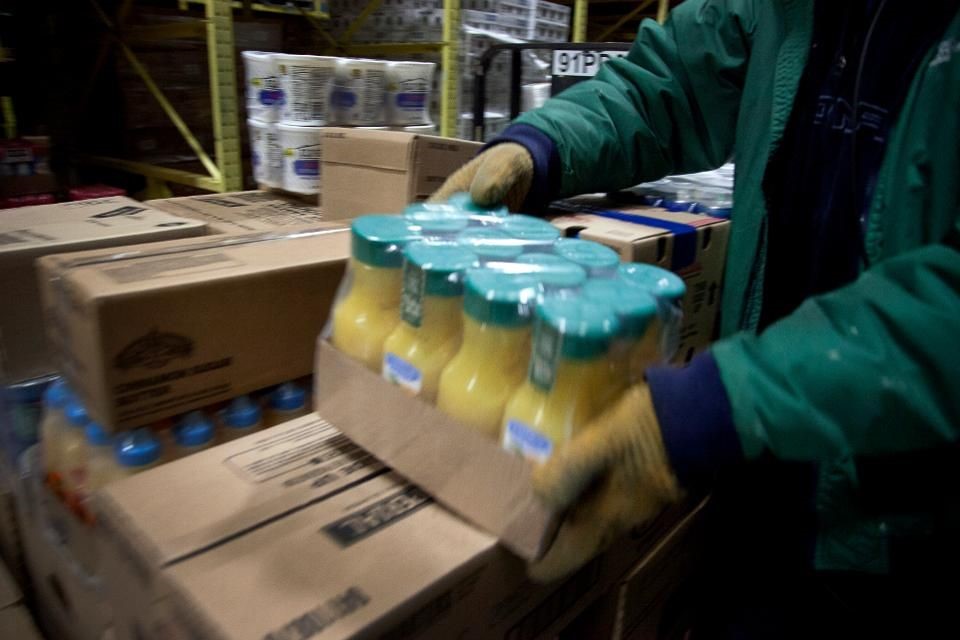 Grocery distribution and logistics would have to change significantly if an online auction model and DITCO are implemented. Bloomberg News
Consumers will have the option of retrieving groceries and packages from R&R facilities before departing from work; packages and groceries can be placed in their cars as part of a service provided by the R&R; or packages and groceries can be delivered direct to the consumer in their office.
(Note to car manufacturers: Create temperature-controlled trunks or provide an option for consumers to have temperature-controlled receptacles/coolers installed in a trunk by the manufacturer. Make the containers foldable and retrievable inside the trunk for ease of use.)
Companies that provide mass transit options for associates can introduce buses capable of storing groceries and packages, allowing associates to retrieve their groceries/packages from the bus when they arrive at their destination.
Associates will also have the option of selecting groceries to be delivered to the home. Because orders are pooled, last mile delivery costs would be reduced.
Don't Predict the Future, Create It
Unless something like the models I introduce in this article are implemented, the grocery retail status quo will remain, with grocery retailers having the advantage. Executives from grocery retailers that read this article will make the argument that they do not have an advantage due to the notoriously low margins (average of 1%) inherent to grocery retailing.
I've provided consulting services to the largest grocery retailers around the world. The argument is false.
Consumers win when innovation is unleashed and, based on my experience, grocery retailing needs to be transformed on a massive scale. Online grocery ordering and delivery to the home isn't enough. Removing cashiers inside grocery stores isn't enough. (I wrote in June 2017 that Amazon will introduce technology like the technology in AmazonGo inside Whole Foods to eliminate cashiers. I believe this will occur between 2020 and 2022.)
Most changes I see taking place in the grocery industry are incremental, not transformative. If customers still shop in stores, order groceries online for home delivery or pick up the groceries at the store, the grocery retail business model effectively remains the same.
What I recommend will drastically alter the status quo, increase efficiency and reduce costs.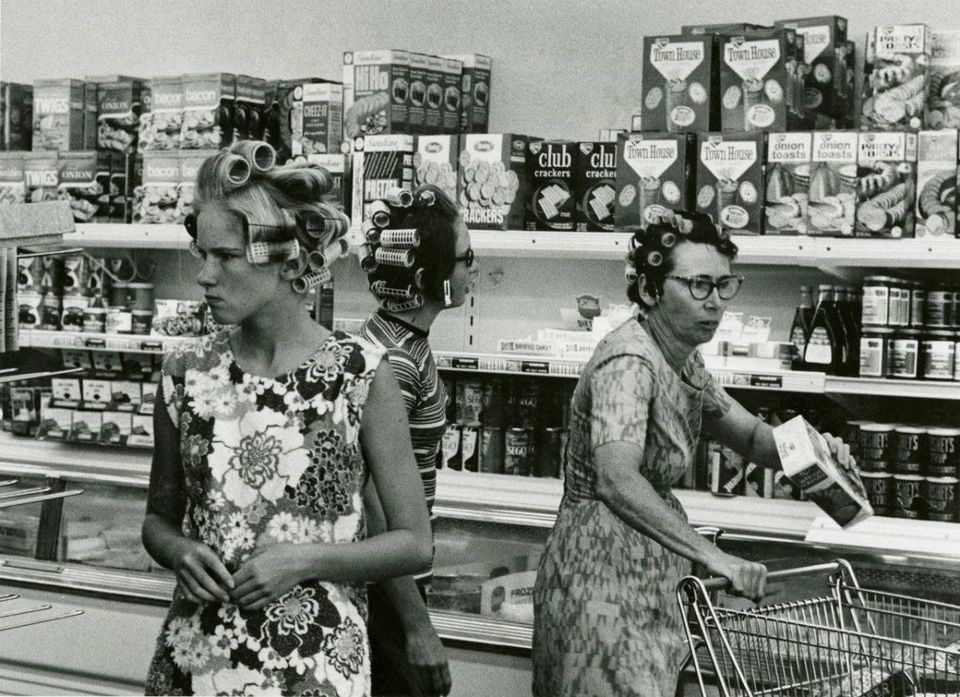 The retail grocery model has remained virtually the same for nearly a century. Pinterest
The purpose of this article is to present ideas and stimulate discussion. I do not presume to have the best ideas. However, the need to reimagine and revolutionize grocery retailing is real.
Let the innovation and transformation begin.